The Kenyan Child Destiny Foundation was founded in 2013 with the purpose of improving the living conditions of single mothers and the lives of their children with disabilities in the Kibera slum.
Most of the founding members have a child with disabilities themselves and therefore know exactly what measures need to be taken to change the situation.
Most of the founding members have a child with disabilities themselves and therefore know exactly what measures need to be taken to change the situation.
Our work is based on the private commitment of the team members. They invest a lot of heart, soul and hours of their free time to improve the situation for children with disabilities in Kenya.
Alle Spenden, die in Österreich gesammelt werden, kommen direkt den Kindern mit Behinderung im zu Gute. Mit dem Geld wird das Tages- und Therapiezentrum im Slum Kibera finanziert.
The organization aims to change the living conditions so that single mothers of children with disabilities can once again work and provide for themselves.
Waiver of Advertising Expenses
It is very important to us to keep our expenses in Austria as low as possible. Therefore, we avoid unnecessary printed articles e.g.: advertising and postal mailings, as well as promotional items.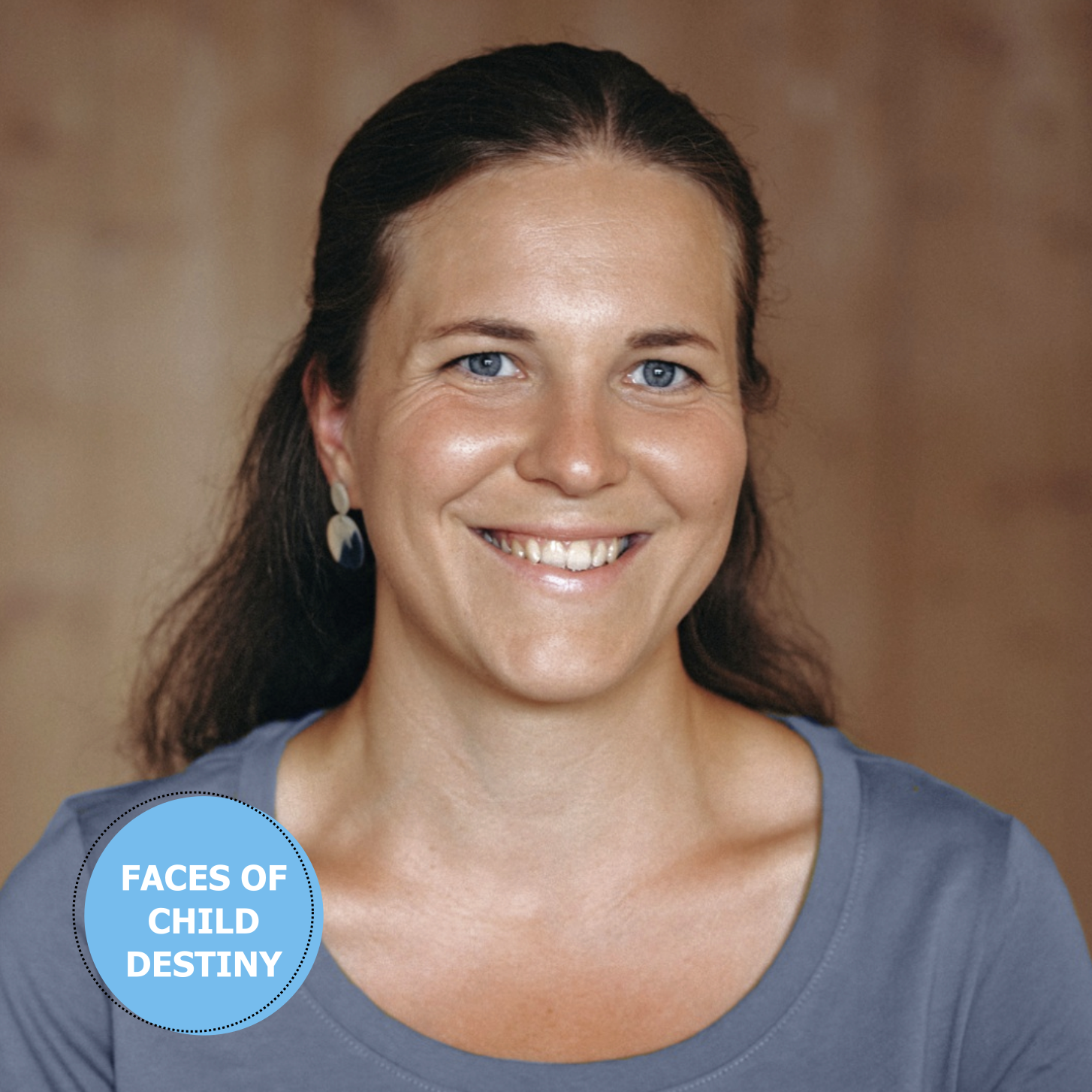 Claudia Patka
Founder | Chairwoman
During a voluntary service in Kenya, Claudia met some parents of children with disabilities, with whom she then founded the Child Destiny Foundation. Since then, she has been responsible for the fundraising and association work in Austria on a voluntary basis. Claudia is an occupational therapist and a life coach.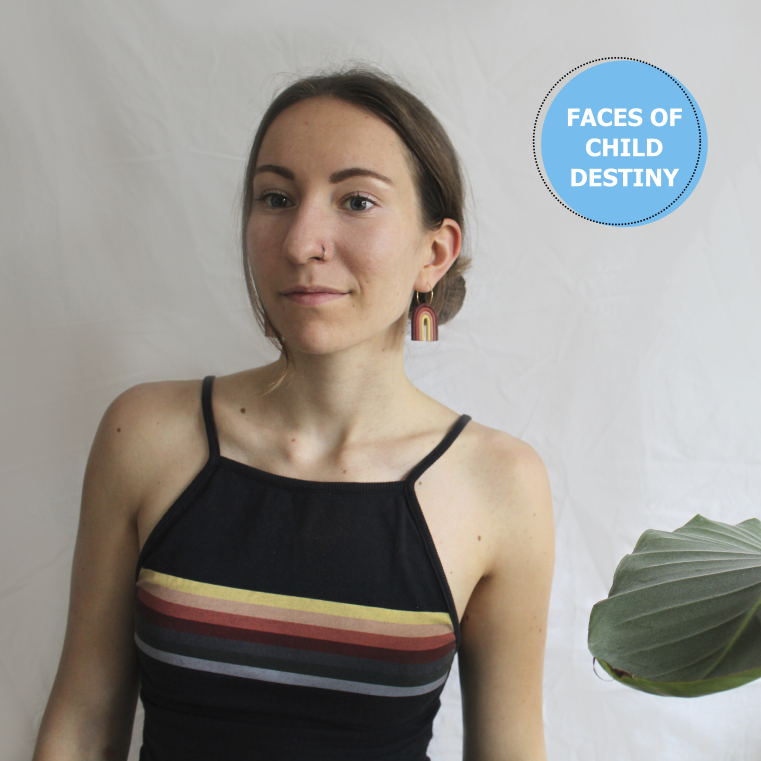 Manuela Patka
Deputy Chairwoman | Graphics
In her free time, Manuela, a budding architect, takes care of Child Destiny Foundation's graphic presence as well as the Instagram account. In addition, she oversees the online store and produces the unique earring collections on a voluntary basis.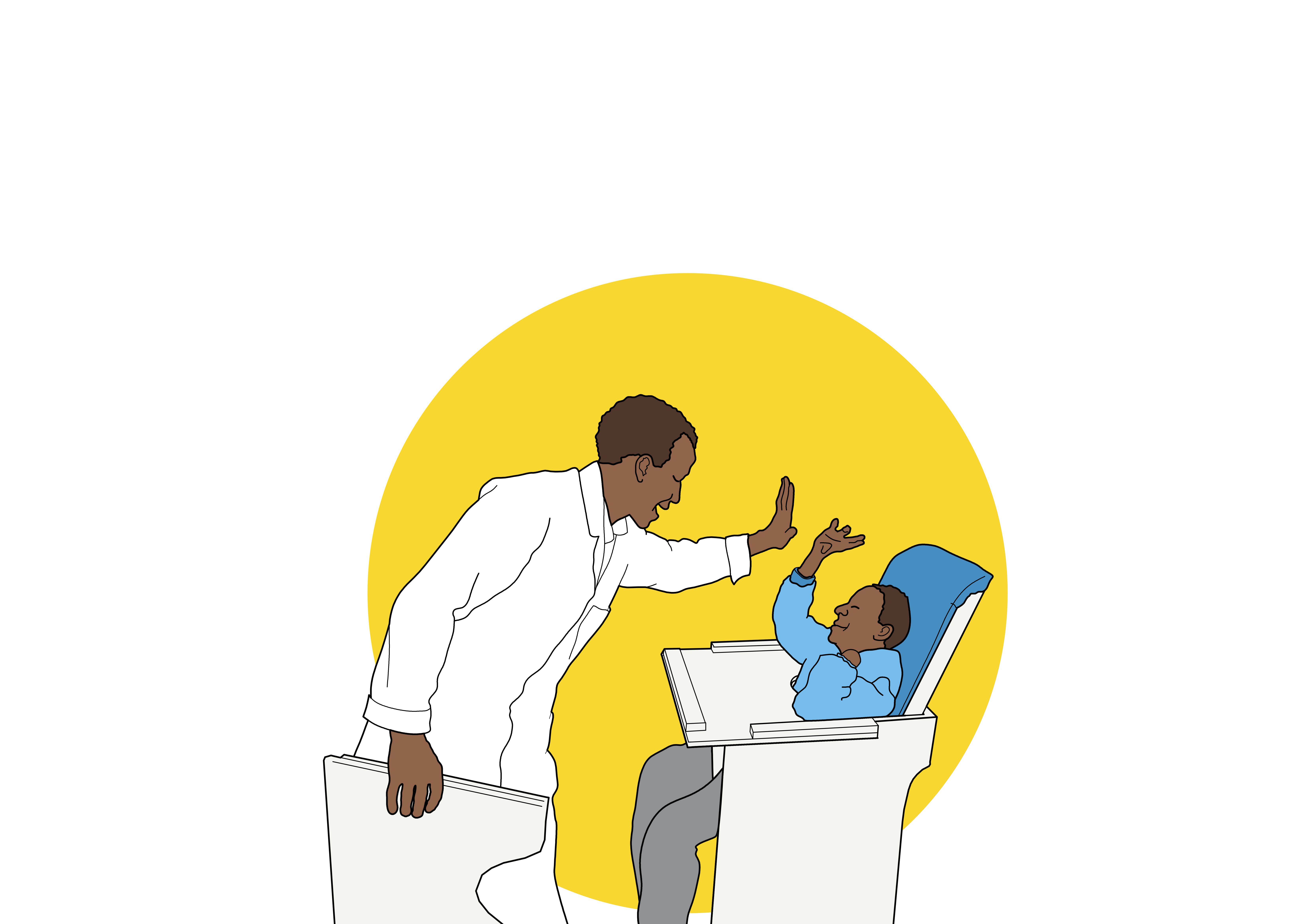 Edith Neumeister
Treasurer
As a trained accountant, Edith always has an overview of the finances of the Child Destiny Foundation and does invaluable work in the background. Since the foundation of the association, Edith has been part of the management team and has made an important contribution to the achievement of donation deductibility.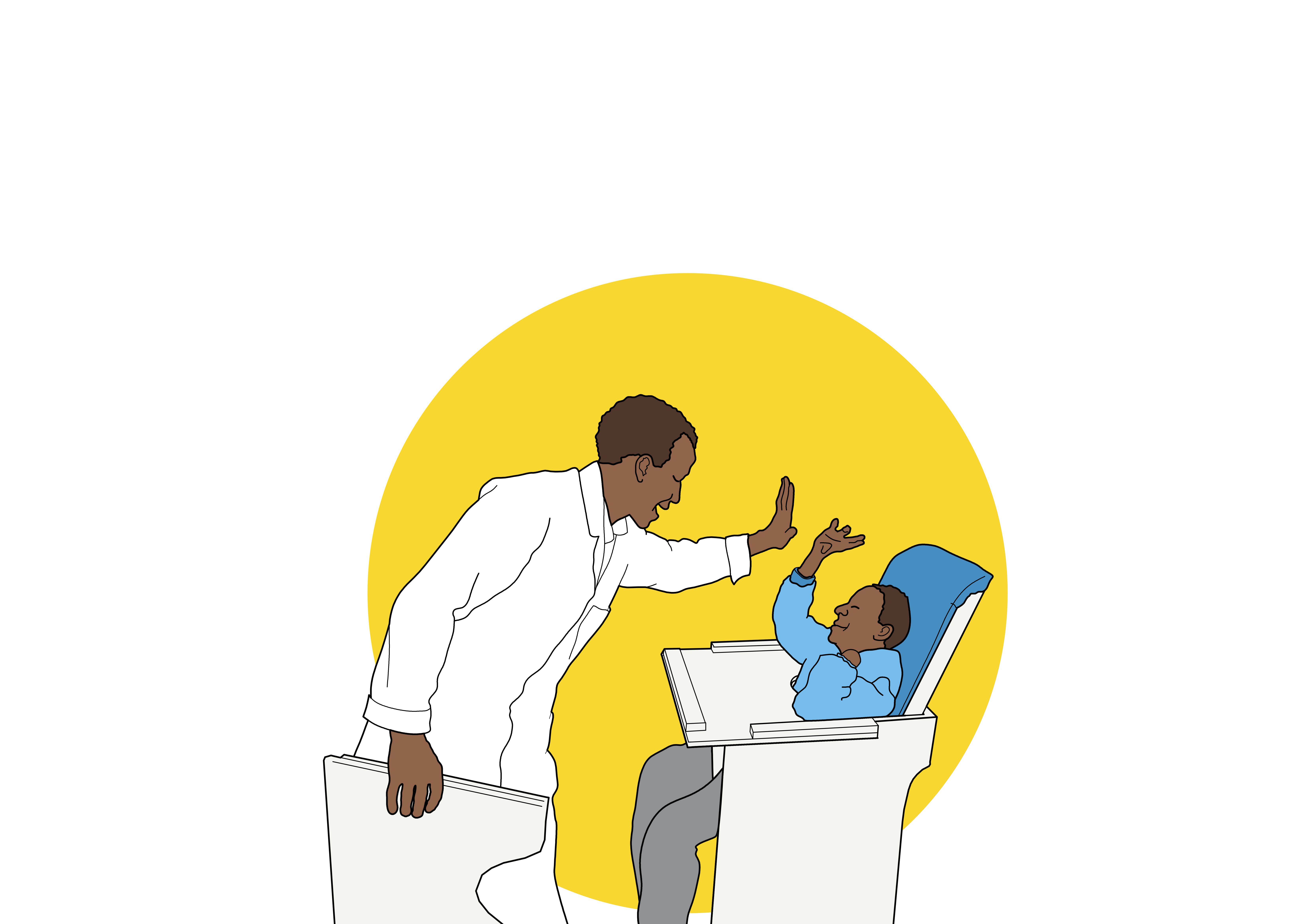 Stefan Riedlberger
Auditor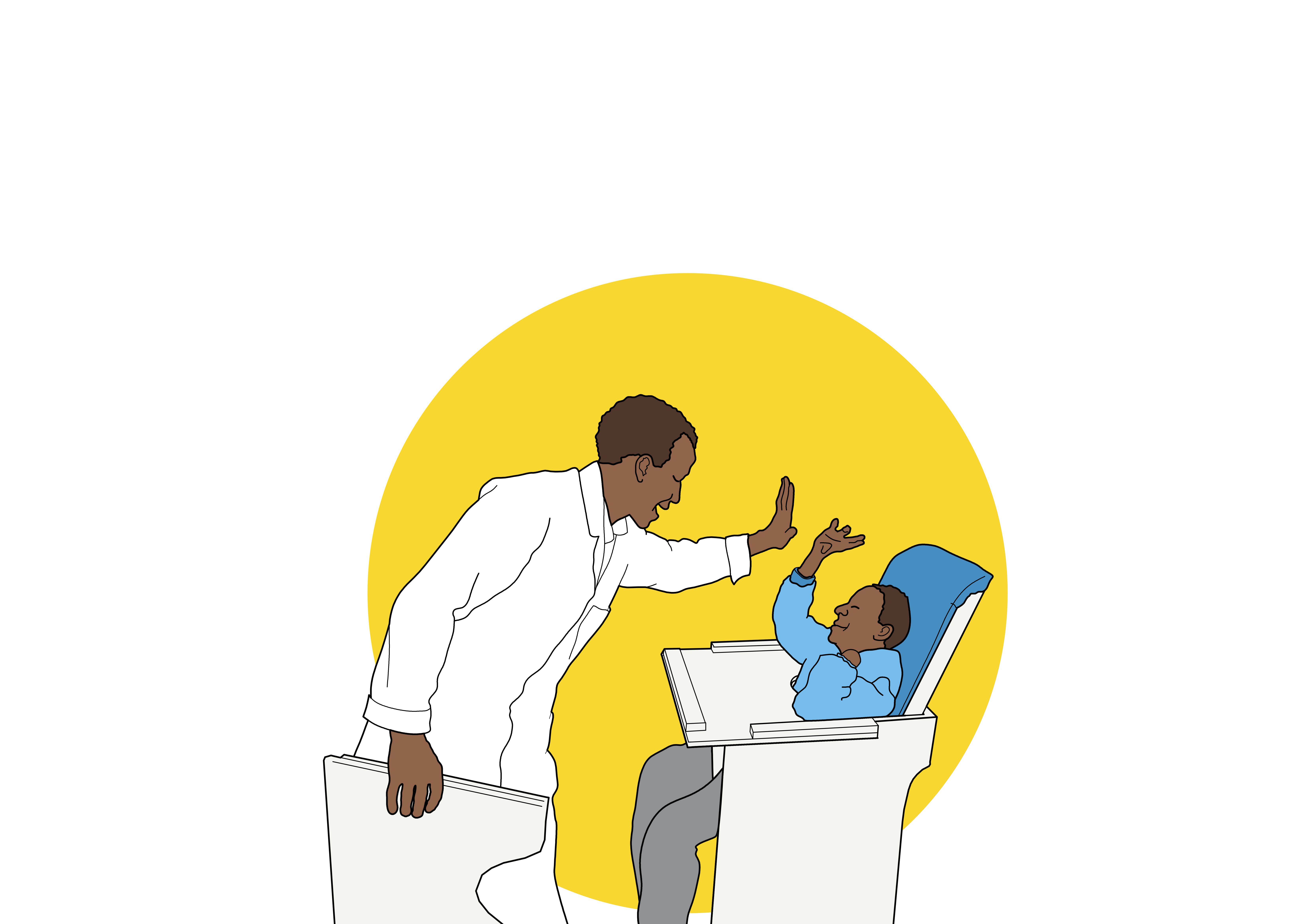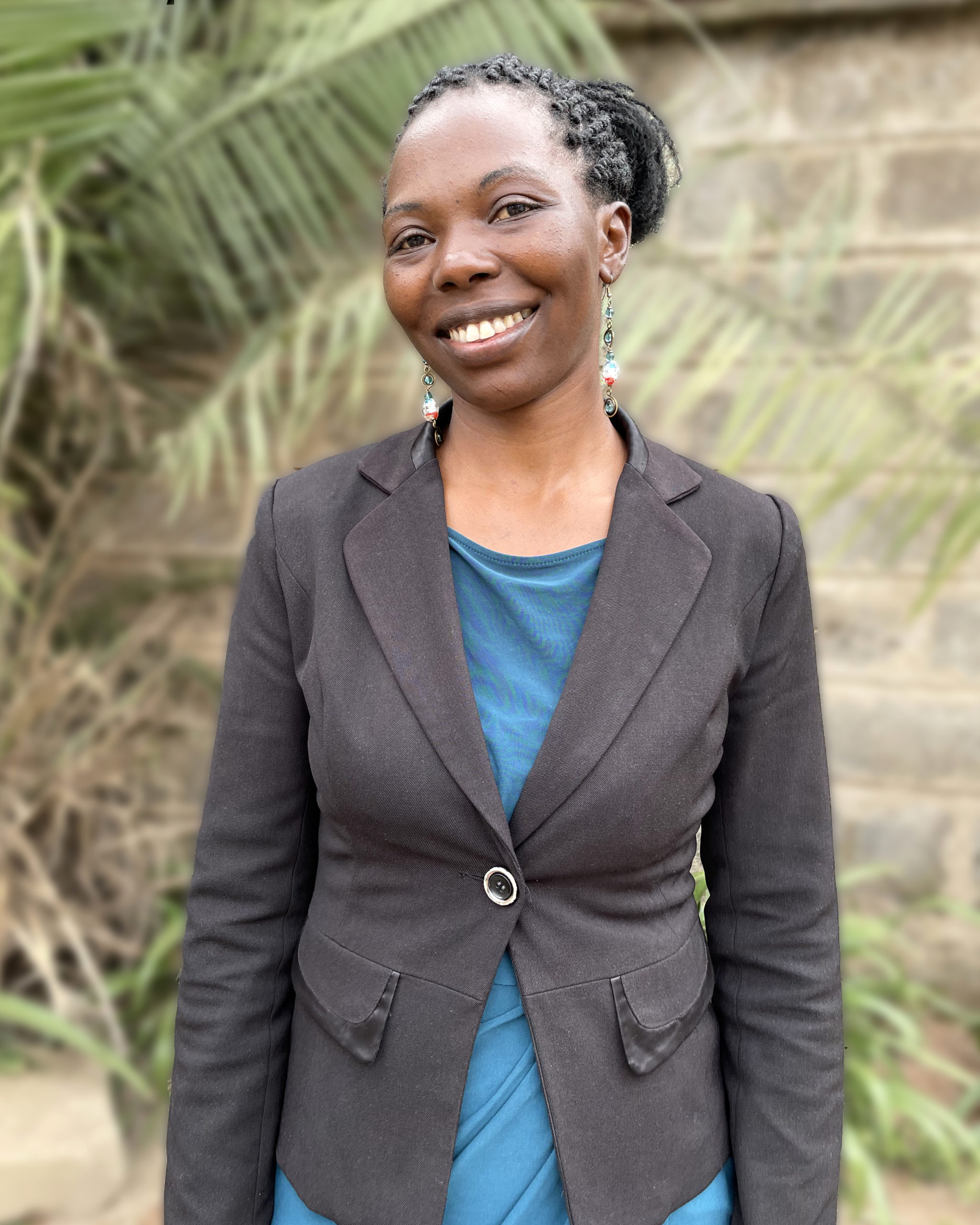 Florence Arum
FOUNDER | DIRECTOR
Florence is a trained Biotechnologist, currently a final student of MSc. Microbiology with a background in teacher training. As a mother of a special child and a caregiver, she combines her role of part-time tutor and MSc. classes to create time of managing and overseeing all the activities of Child Destiny Kenya as a project director and volunteer.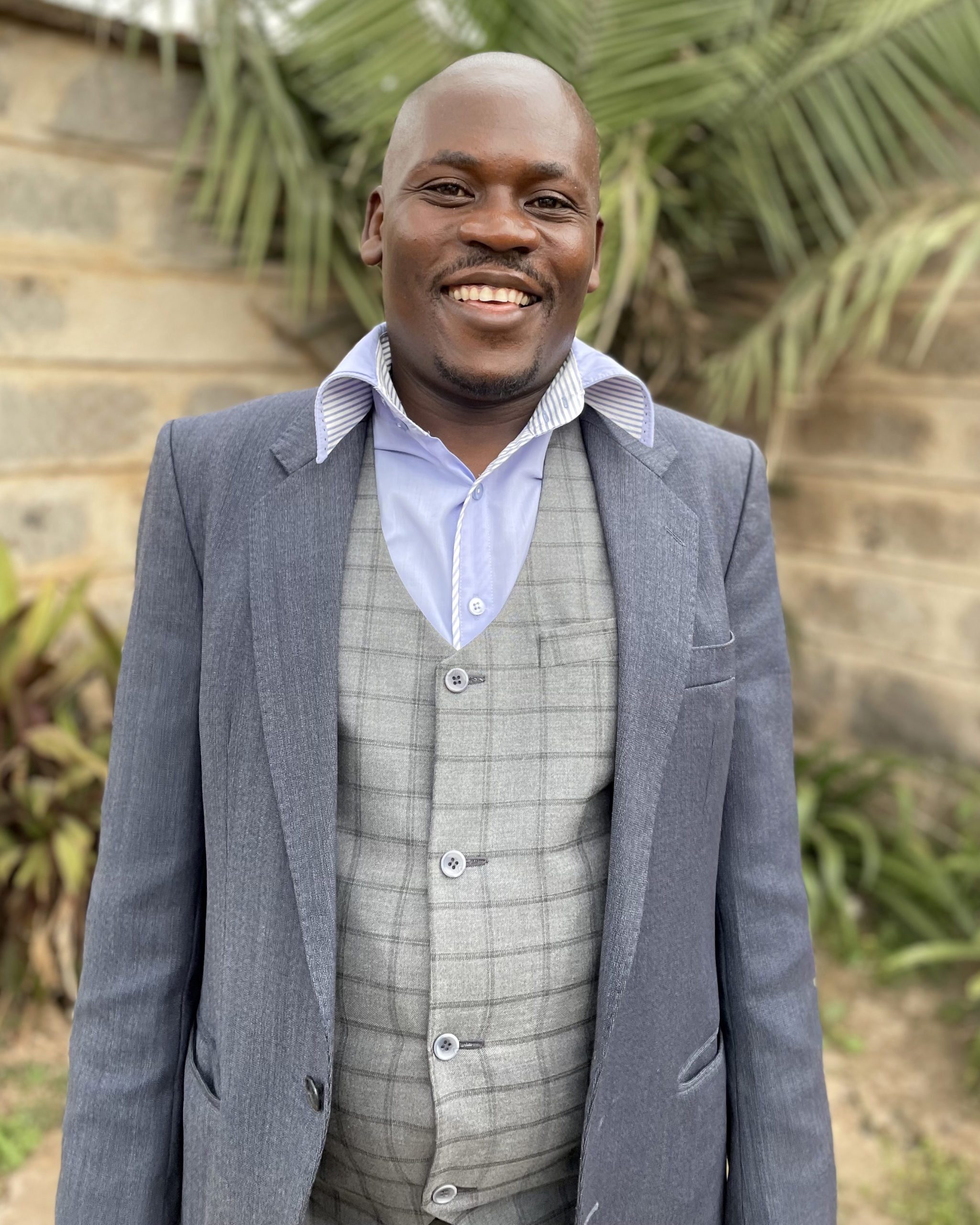 Alex Omondi
FOUNDER | PROJECT MANAGER
Alex is a trained medic/clinician with a strong background in community development, project planning and management (BSc. Comm.H and Dev.) With a verse knowledge and experience in NGO's projects and private practice. As a father of a special needs child, he offers his technical skills and jointly steer Child Destiny Foundation Kenya in a trajectory path.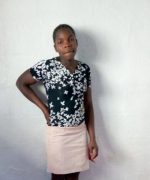 Sylvia Awour
Daycare support
Sylvia is a single mother of two children and grew up in the Kibera Slum. After graduating from high school, it was not possible for her to pursue regular work due to a pre-existing medical condition. Since the birth of her son, who is cared for at Child Destiny Foundation's therapy and day-care centre, Sylvia has been part of the CDF family. In her work as a caregiver, she is very dedicated and cares lovingly for the children.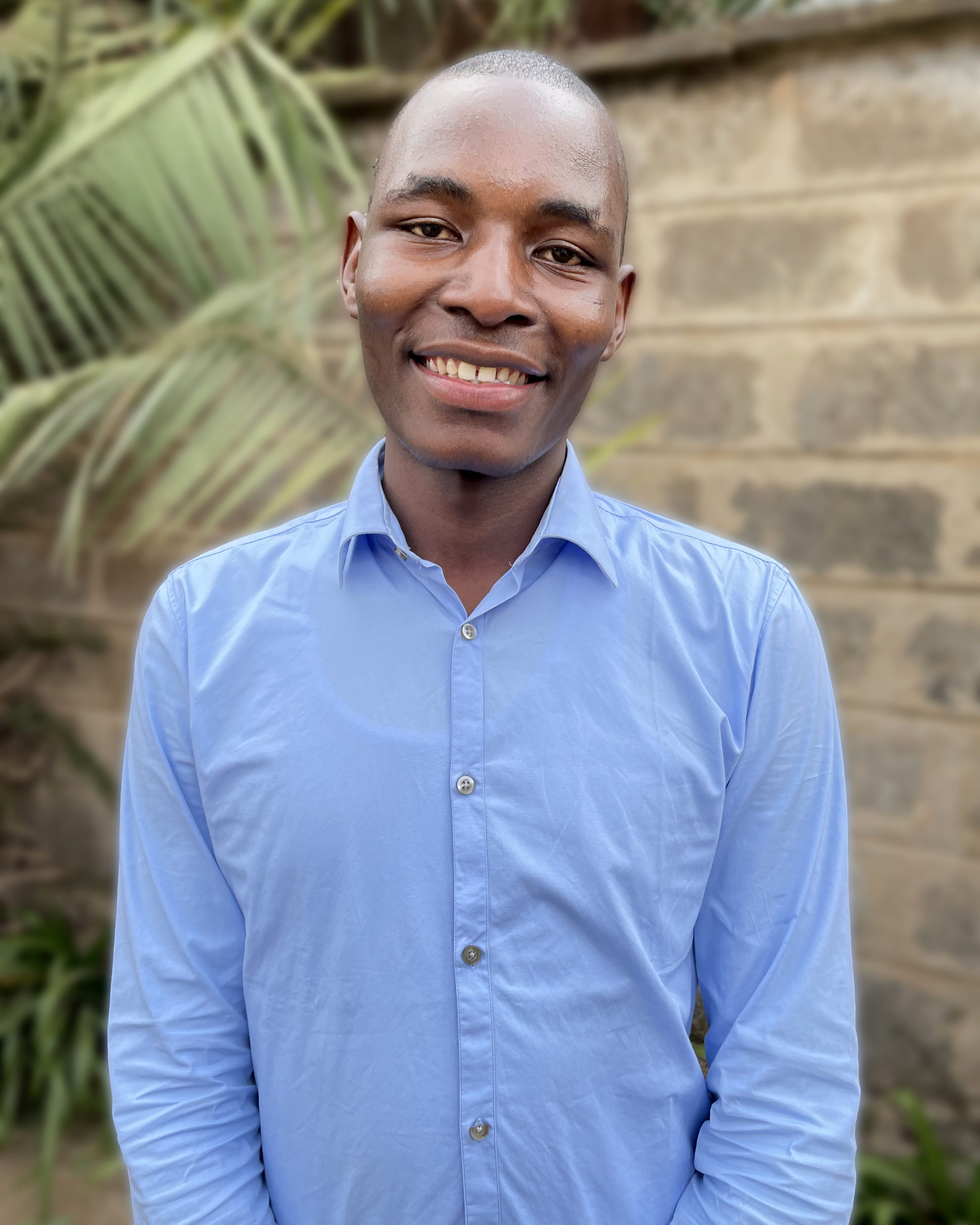 Evance Olouch
Occupational Therapist
Evance is a qualified occupational therapist and has been part of the Child Destiny Foundation since November 2021. During the daily therapy sessions, he encourages the children with disabilities to learn motor and sensory skills. With his humorous character and his solution-oriented approach, he supports the children in their physical development in a playful way.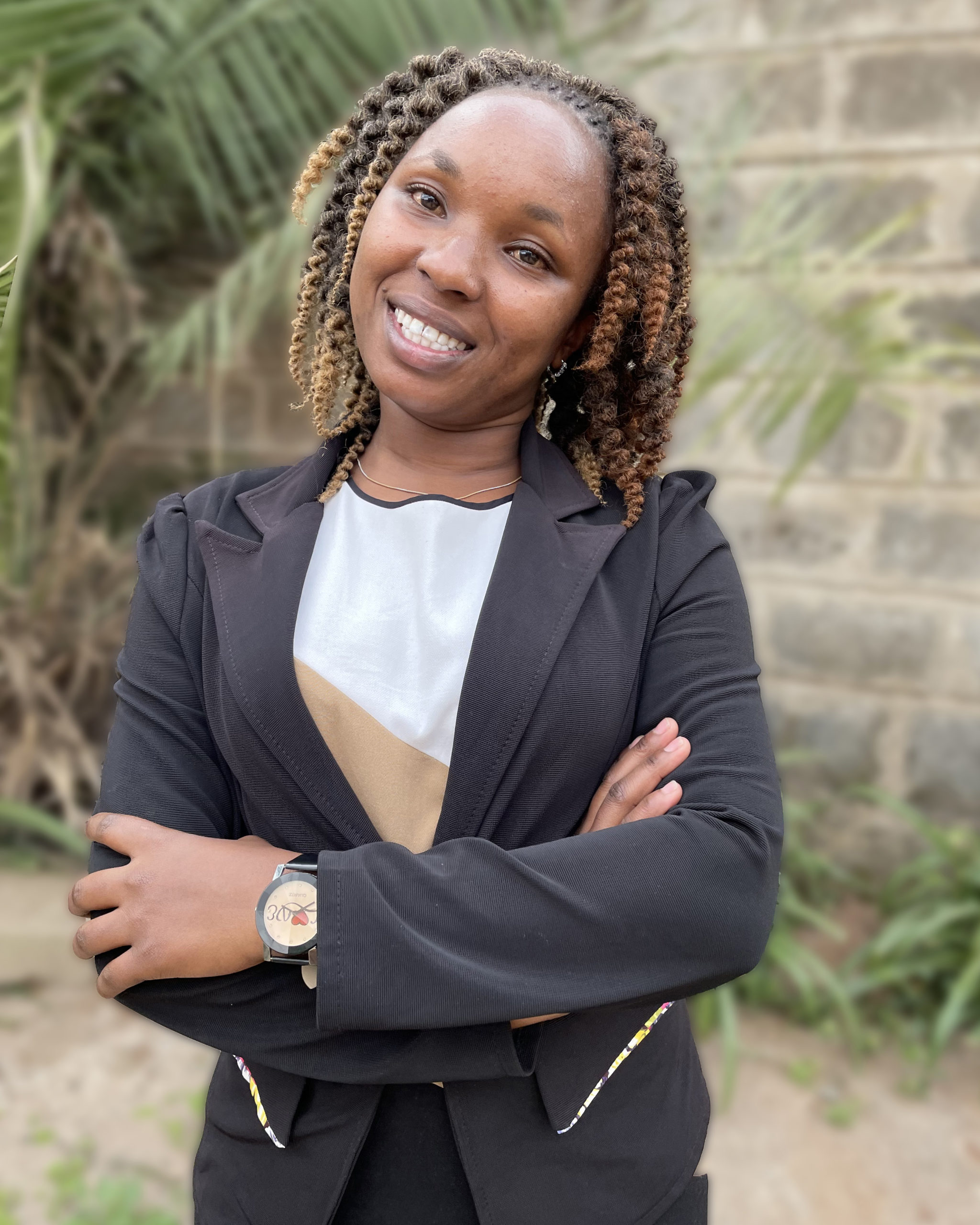 Felista Muturi
Occupational Therapist
Felista joined Child Destiny Foundation in March 2022 following her training as an occupational therapist. Along with Evance, she works with children with disabilities to achieve greater independence in activities of daily living. This involves targeting important milestones in the child's development, as well as (re)learning missing functions.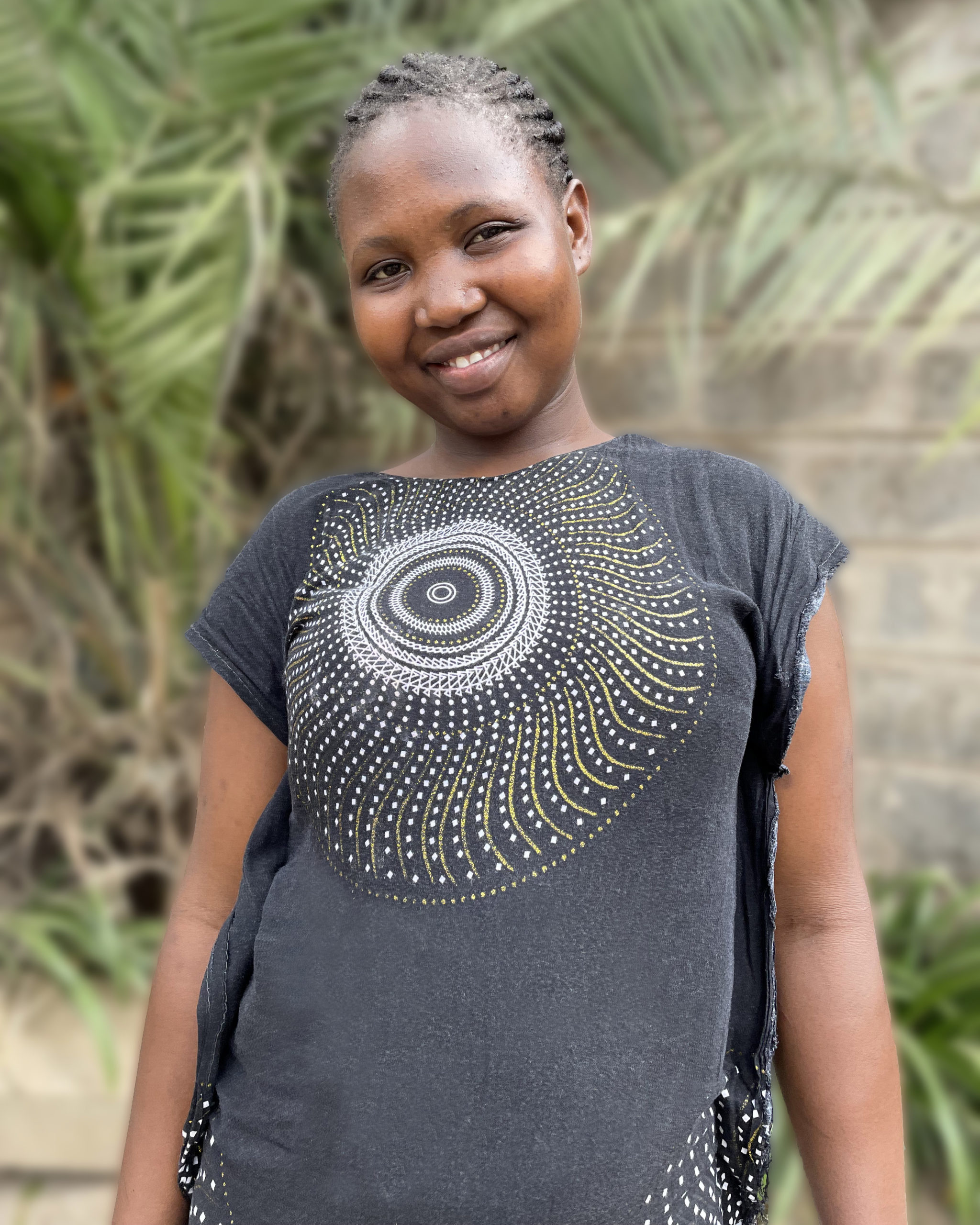 Lydia Khavtsa
Daycare support
As the mother of a boy with disabilities, caretaker Lydia knows exactly what is important when it comes to childcare. She has accompanied her son Brian to the therapy center since 2017. As of 2019, she has been working full-time at Child Destiny Foundation, where she uses her positive and energetic attitude to make sure all the children are well taken care of. The food, which she freshly prepares every day, is enjoyed by young and old alike!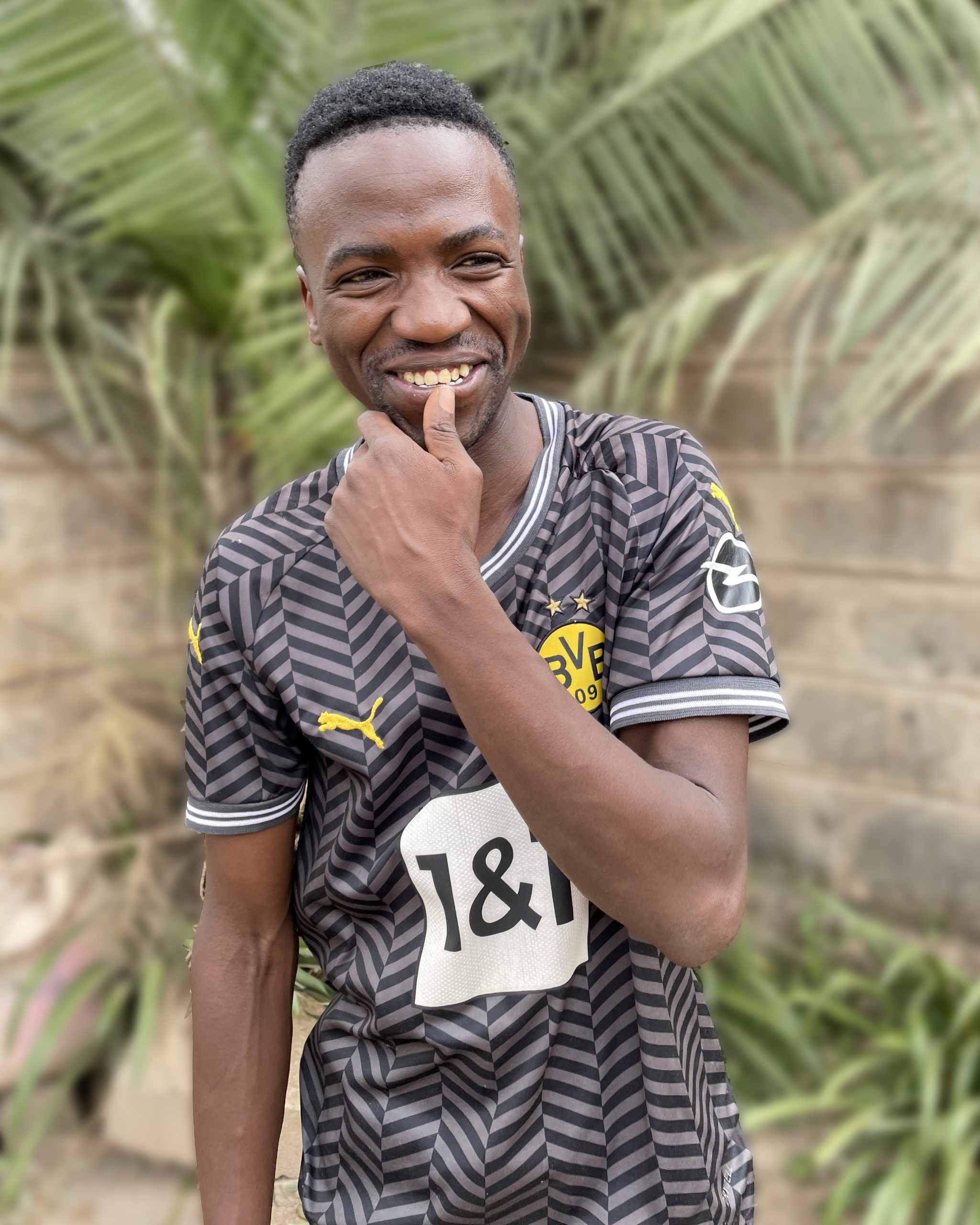 Jose Omondi Ochieng
Janitor
Jose grew up with his single mother in the Kibera slum. After graduating from high school in 2016, he worked for the National Youth Service for a period before joining the Child Destiny Foundation in January 2021.With his calm demeanor, he always keeps a watchful eye on the children, takes care of the cleaning and does all the maintenance work in the building.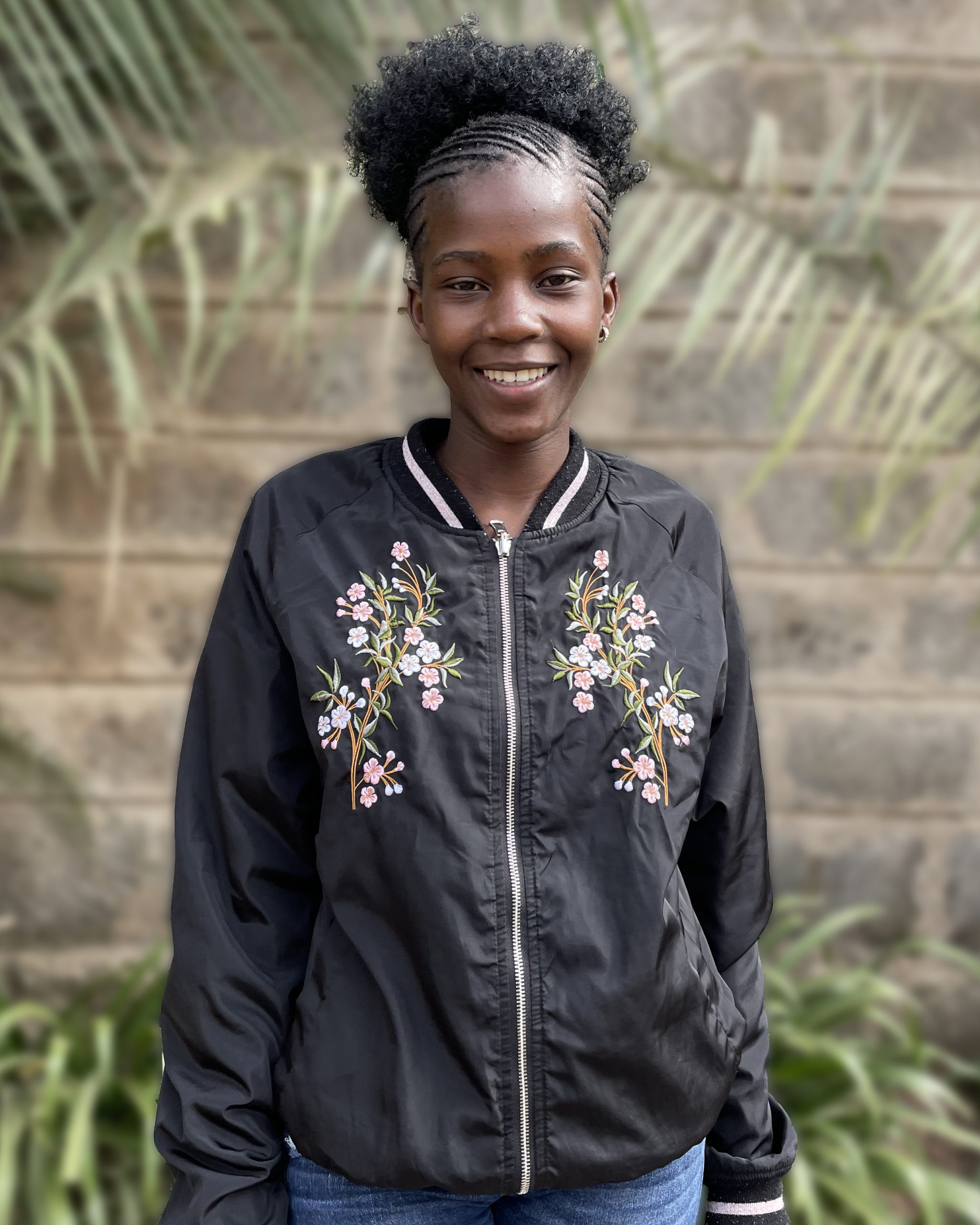 The niece of project manager Alex and Florence is at the day center almost every day, where she actively assists caregiver Lydia and the rest of the team. With her patient and loving nature, she is particularly well received by the children. She especially enjoys cooking and is not afraid to try new dishes.
She never stopped dreaming. Glorine Awour's love for her son, her fighting nature, and her belief in a better future, were the base for the establishment of the Child Destiny Foundation.
It was her vision to build a centre for mentally and physically challenged children and to create an environment where all children feel comfortable, safe and get the kind of support they need.
In January 2018, Glorine sadly passed away far too soon after her cancer, leaving a big hole in our hearts. Through the work of Child Destiny Foundation, Glorine's vision lives on.
THE LIFE IN THE KIBERA SLUM